Check out what we're working on at GBASO! Our latest events and skate park updates are listed here.
Heartfelt Thanks for Joining Us at Our Ribbon Cutting Ceremony I hope this message finds you well. I am writing to extend my deepest appreciation for your presence at our recent Ribbon Cutting Ceremony. Your attendance added a layer of authenticity, energy, and camaraderie to the occasion that I cannot express enough gratitude for. The […]
Dear GBASO Family, I am writing to you today with a heart full of gratitude and hope for the future of Green Bay Action Sports Organization. As the Executive Director of this incredible organization, I have had the privilege of witnessing firsthand the transformative power of the new park is taking on. We have so […]
Be a part of the park
Have your name, company logo, or dedication engraved on a skate deck that will hang in the new park with only a simple click and donation.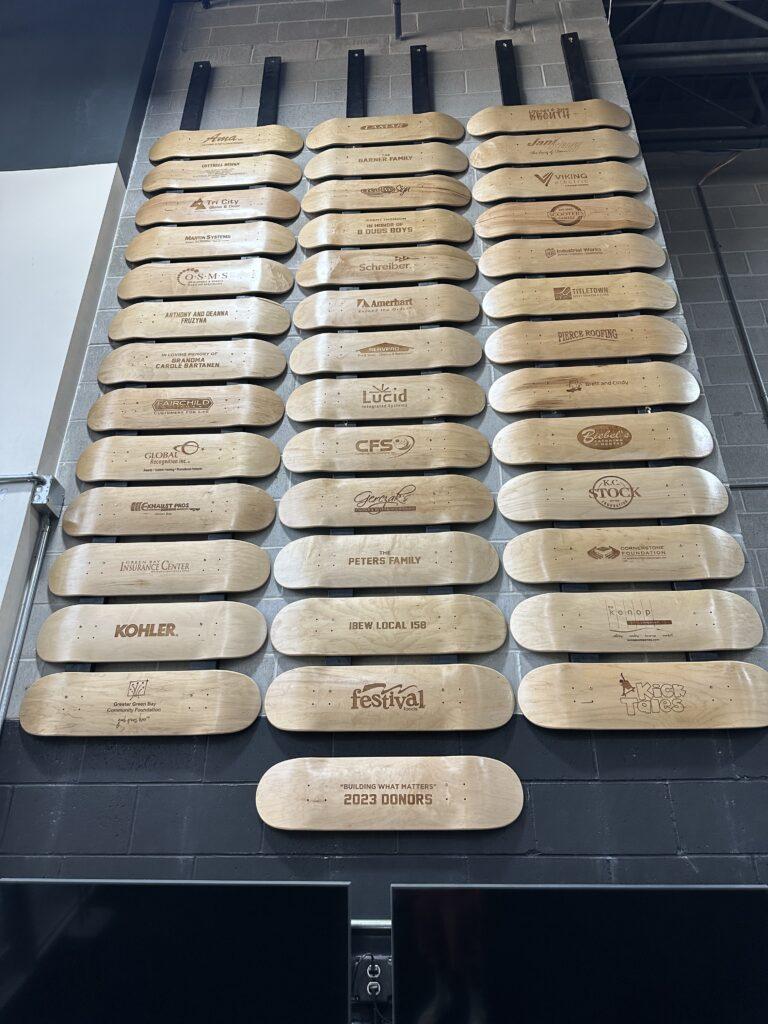 👀 We have exciting news about an upcoming event that will inspire, and make a tremendous difference within our community.
🌟Mandy Schroeder will be "Dancing with our Stars"
Mandy will be dancing and representing GBASO. The funds raised through this event will go directly back to GBASO supporting our "No One Left Out" program
We're so proud of Mandy and what she is doing. Our founder and Mandy's late husband Brain always said "Function through Fear" and Mandy is doing just that! Every contribution, no matter how big or small, plays a vital role in the continued success of our initiatives. Together, we can make a difference!
To donate please go to: https://fundraise.givesmart.com/vf/NEWDWOS/team/MandySchroeder